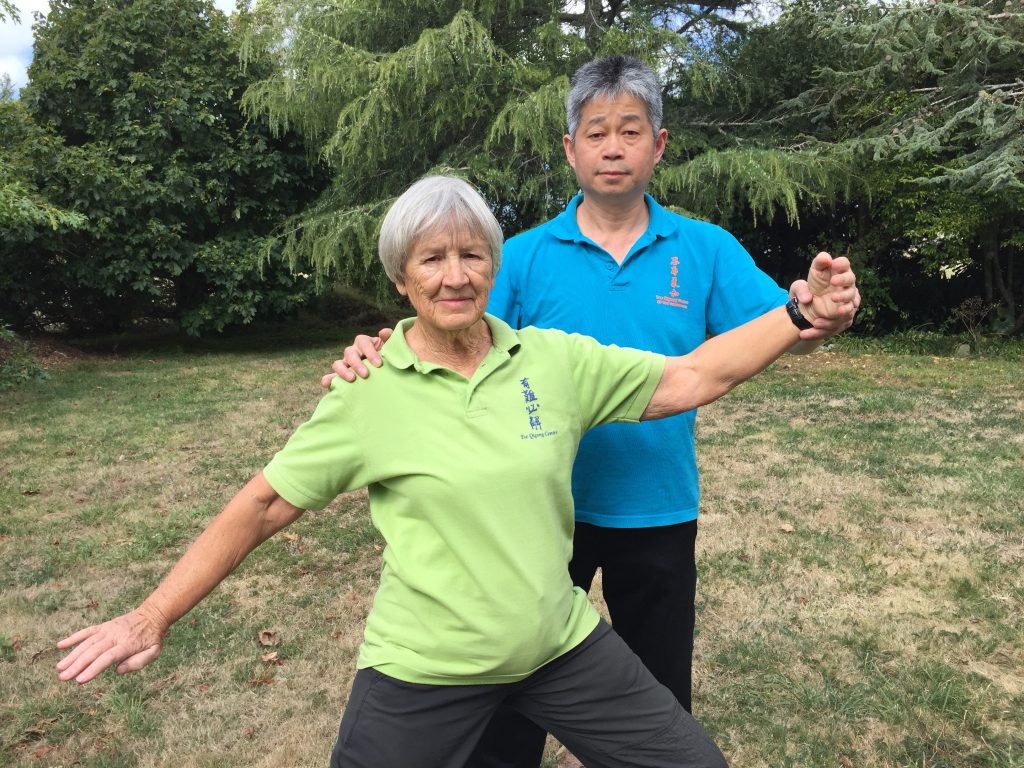 Sifu Cynthia Shaw has been studying Kunlun Dayan Qigong since 2001 and Chun Yuen Quan since 2005 and Chen Taijiquan since 2014. She has attended Tse Qigong Centre Instructor training courses regularly since 2005 and has become authorised to teach a number of forms in the Dayan Qigong,  Chun Yuen Quan and Chen Taijiquan traditions. Other training opportunities have arisen when her Sigong, Master Michael Tse (Tse Wei Jing) travels to the antipodes to teach seminars in New Zealand and Australia. When in London, Sifu Cynthia meets up with her Sifu Jessica Tse and also goes to classes in London before the annual Instructor Training Course. Since the Covid years Grand Master Tse has been teaching online which provides regular training for his overseas students.
"Travelling on the Dayan Qigong / Chun Yuen Quan journeys provides a lifetime of learning and development. On-going refinement of skills and deeper more profound understanding of the principles and philosophy make this journey particularly rewarding. It's not about a 'quick fix' road to fitness in the western sense but a gradual strengthening of health in body, mind and spirit," says Sifu Cynthia.
There is also a community of Tse Qigong Centre instructors in New Zealand, with senior instructor Belinda Hadfield teaching on the Kapiti Coast, and Jennifer Leaf teaching in Hawke Bay. Coming together when they can to train and having their students meet up together for seminars strengthens the quality of teaching and practice in New Zealand. Master Tse is determined that these ancient skills will pass down with integrity from the ancestors such as Yang Mei Jun and Wu Chun Yuen. That is why it is important for instructors to continue to develop their own skill and insights into these beautiful, health enhancing skills. An important milestone was achieved in 2015 with the first instructor course held for Australia and New Zealand on the Kapiti Coast. Several students from the New Zealand and Australian classes are now authorised to teach some of the foundation forms in Dayan Qigong.
Sifu Cynthia counts herself lucky to be able to pass these skills down to another generation of learners. It is such a privilege to see students of all ages, some with ongoing health issues to deal with, gain the significant benefits and enjoyment of practising these ancient skills. New students are welcome to join classes at any time.